The Journey to a Healthy You...

When you come to our clinic, we will address
all of the negative factors that are affecting your health. We evaluate your
body individually to create a health program just for your body.
There are six keys to
creating superior health.
The answer to "how do you live a healthy
life in an unhealthy world" is the Six Steps to Wellness. This
comprehensive program - the result of thirty five years of intensive research
is - your key to better health.
The Six Steps to Wellness are:
*
Structure
*
Electro Magnetic Therapy
*
Nutrition
*
Emotional Therapy
*
Detoxification
*
Allergies and Sensitivities
These steps represent all six of the major steps of your journey to optimum health.
---
$40 Hour Massage!

Introductory Special!

Come try and receive the benefits of a professional, therapeutic massage for a great introductory price. Call to schedule while this price lasts! (208) 777-0128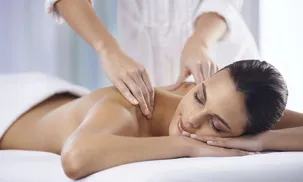 ---
Check out our blog! It has great info on common conditions and how to get relief.
drmichealhardisonblog.com